Lithium Hydroxide
Lithium hydroxide is mainly used in the manufacture of LiFePO4, LiCoO2,LiMn2O4, LiNiO2, and Li-NixCoyMnz-O electrodes for lithium ion batteries. 
INQUIRY
Description
Lithium Hydroxide
Product Description :
1.Name: Lithium Hydroxide
2.Appearance: white crystal powder
3.Formula: LiOH
4.Purity : 56.5 % up
5.CAS No.: 1310-66-3
6.Density : 1.51
7.Melting point : 462ºC
8.Boiling point : 920ºC
9.Stability: Stable. incompatible with moisture. strong acids, carbon dioxide. Absorbs carbon dioxide from the air.

Application:
Lithium hydroxide is mainly used in the manufacture of LiFePO4, LiCoO2,LiMn2O4, LiNiO2, and Li-NixCoyMnz-O electrodes for lithium ion batteries.


Specification: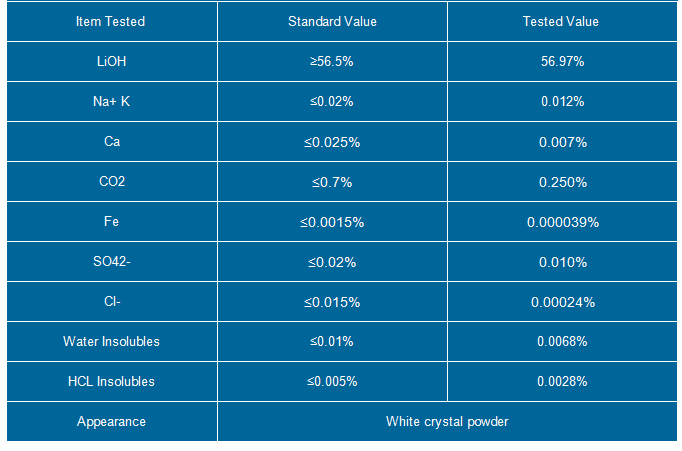 Maybe you like