Lanthanum oxide
Item No.: REO-La-2
Lanthanum Oxide is mainly applied in the production of precision optical glass, high refractive index optical fiber sheet, alloy materials.
INQUIRY
Description
Lanthanum Oxide
Product Description:
1.Name:Lanthanum oxide
2.Purity: 99.5%,99.9%,99.95%,99.99%,99.995%,99.999%
3.TREO:99%
4.Formula:La2O3
5.CAS NO:1312-81-8
6.EINECS NO:215-200-5
7.Appearance:White powder
8.Density:6.51g/cm3
9.Melting point:2315 °C
10.Bolting point: 4200 °C
11.Solubility :soluble in acid, slightly soluble in water, easily to absorb water and CO2 in air.
Application:
Lanthanum Oxide is widely used to make metal Lanthanum , La-Ce metal ,precision optical glasses , Ceramics , Catalyzer , H ydrogen storage materials , Luminescent materials , and electric components etc.
Specification: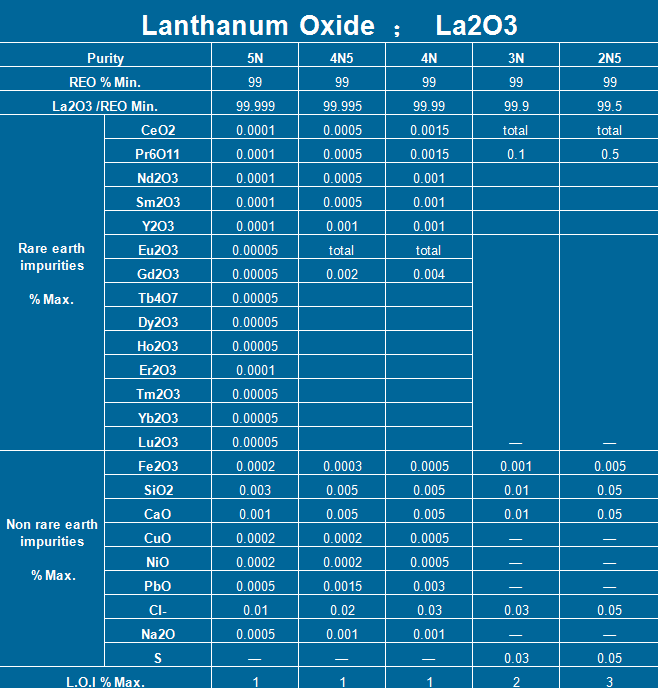 Maybe you like